Haze
The 2019 Southeast Asian haze is an ongoing trans-national air pollution crisis which affects several countries in Southeast Asia, including Brunei, Indonesia, Malaysia, Singapore and Thailand.
The haze has affected Indonesia and Malaysia (especially East Malaysia) from at least mid-August, and has turned into an international problem for other countries since then. It is the latest occurrence of the Southeast Asian haze, a long-term issue that occurs in varying intensity during every dry season in the region. It has mainly been caused by forest fires resulting from illegal slash-and-burn practices, principally on the Indonesian islands of Sumatra and Kalimantan, which then spread quickly in the dry season, prolonged by the formation of the Francisco tropical storm in the Pacific, and the low-pressure system forming in the West Philippines.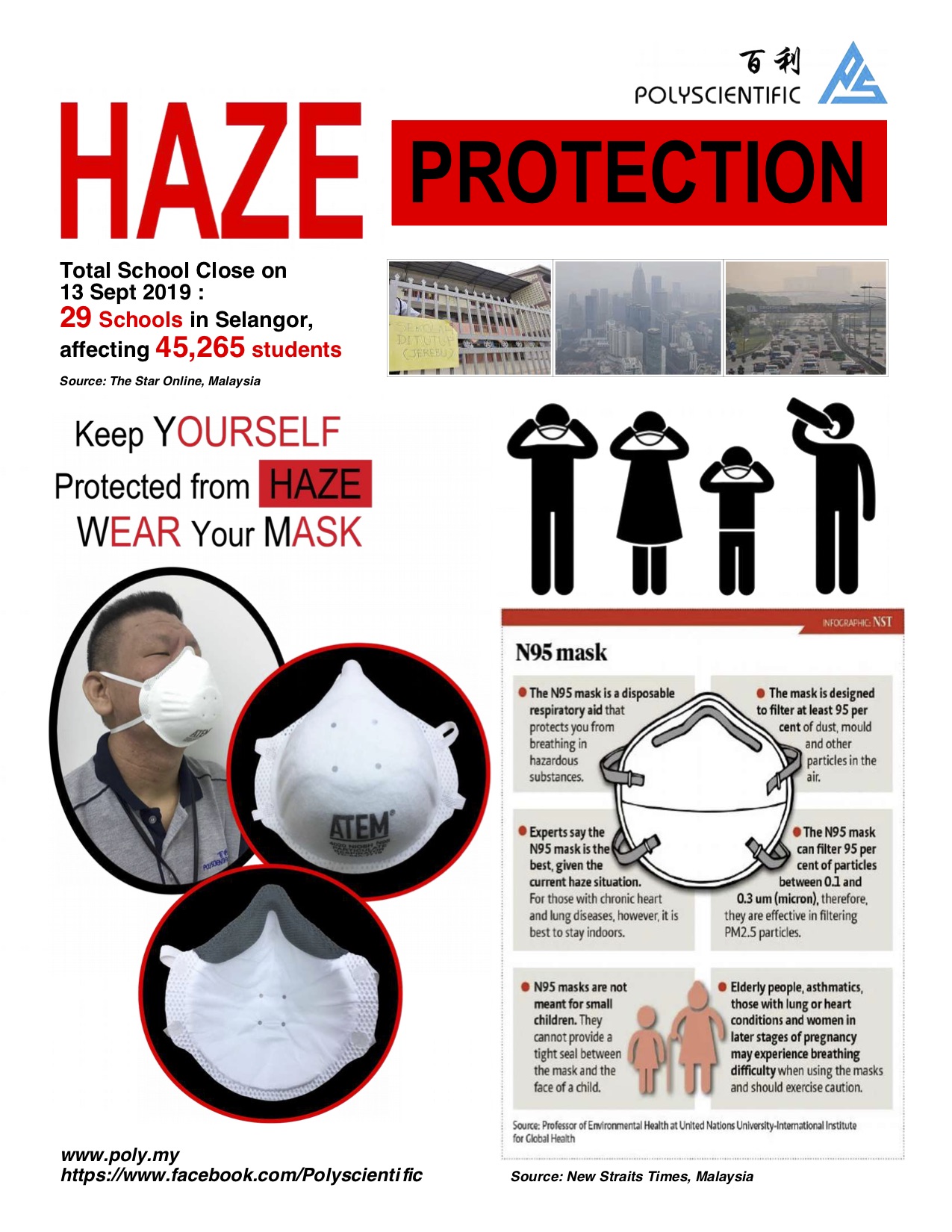 We have moved
After a few years operation in Penang, we have outgrown our original premises. From 25th September 2015 onwards, we will be relocating to:
16 Jalan Sungai Tiram 7, 11900 Bayan Lepas, Pulau Piang.
Phone : +6-04-637 1500
Fax : +6-04-637 1600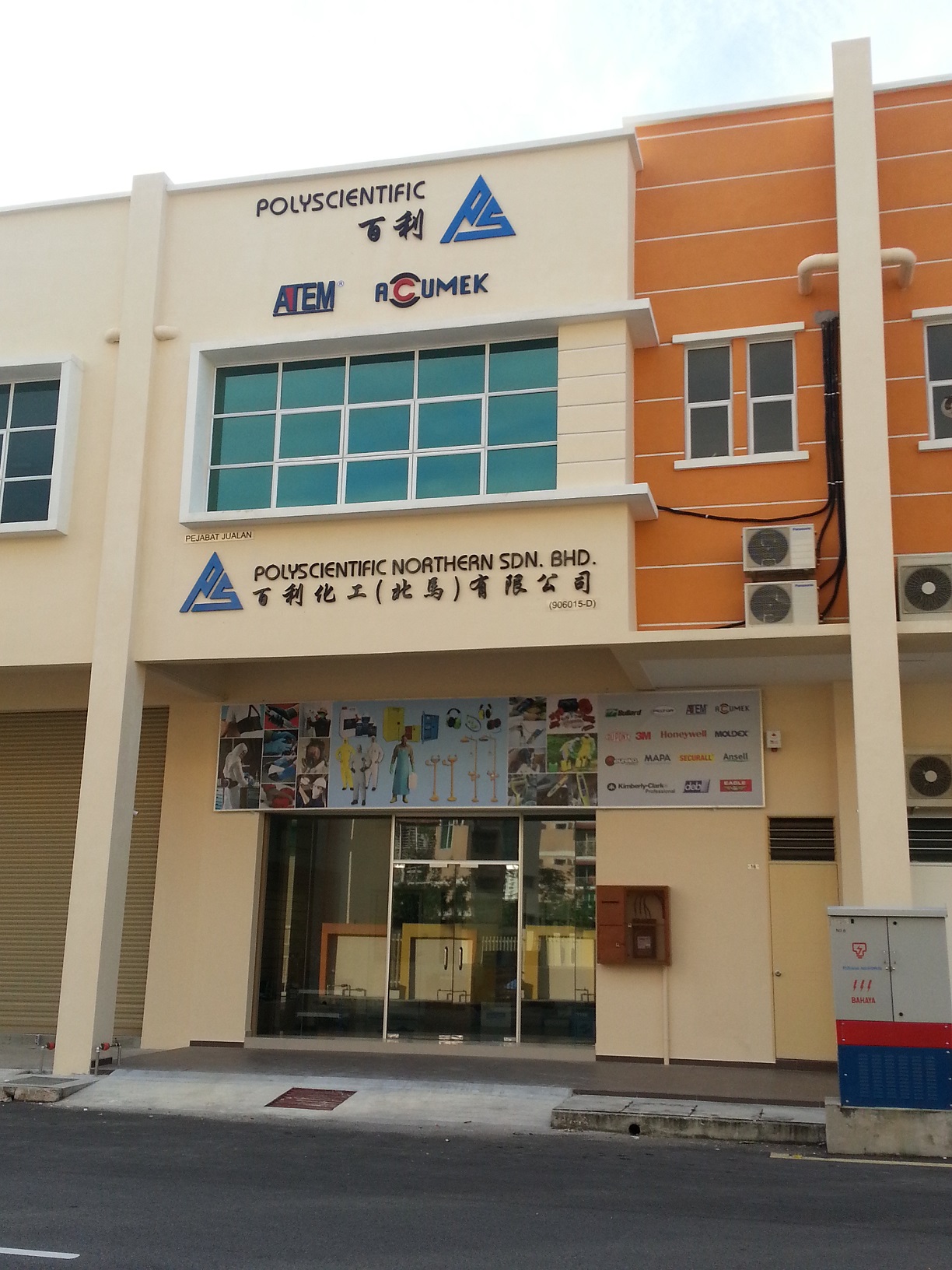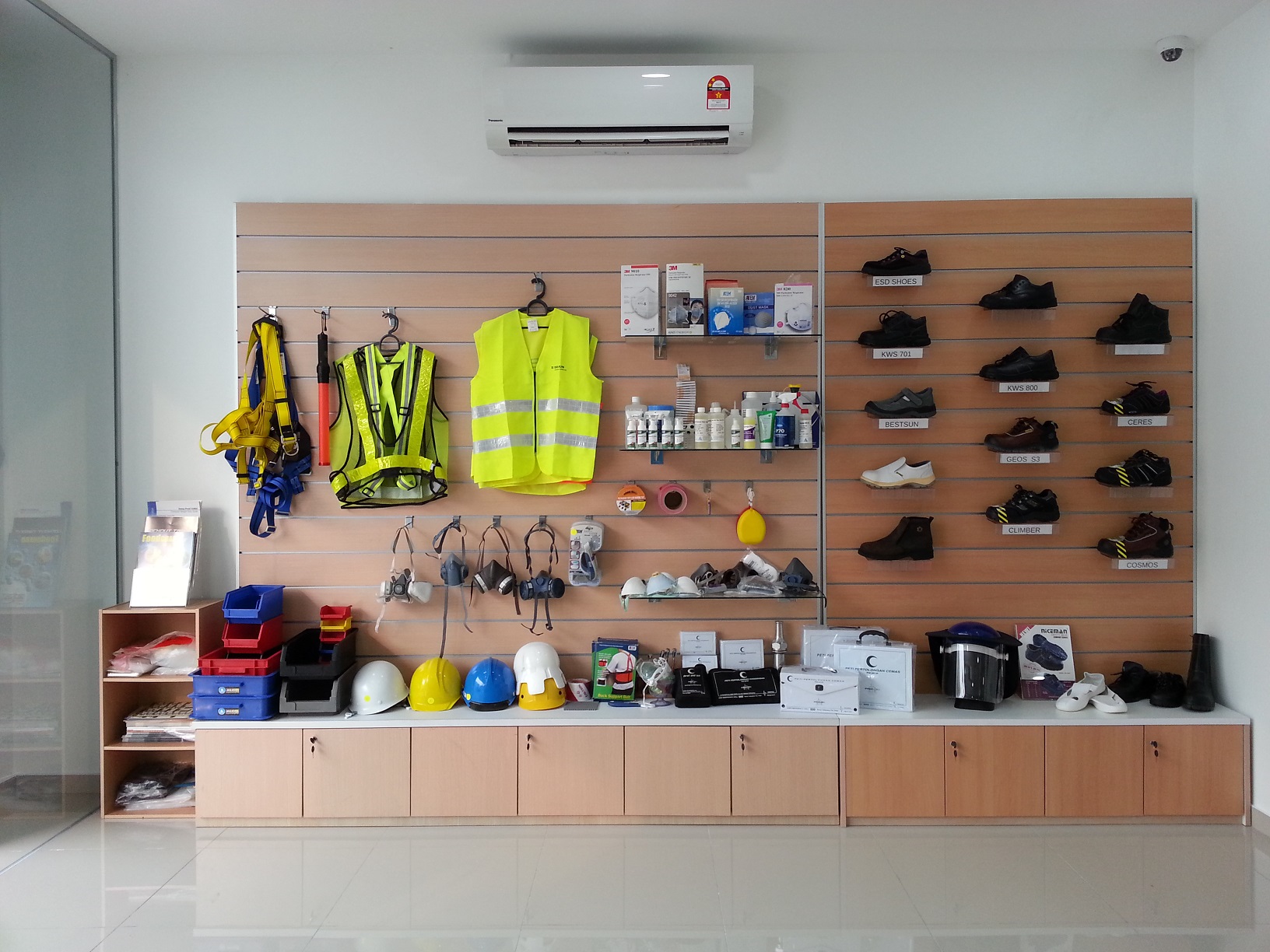 We've moved from Puchong to Shah Alam!
We've moved from Puchong to Shah Alam!
We've outgrown our old premise in Puchong and have made the move into a bigger and better facility.
With more space, the new state of the art facility will allow us to stock more of the products you want, fulfill larger orders and improve our dispatch efficiency.
Please visit us at No. 14, Jalan Serendah 26/39, Kawasan Perindustrian Hicom, 40400 Shah Alam.
You can contact us at +60-3-51019350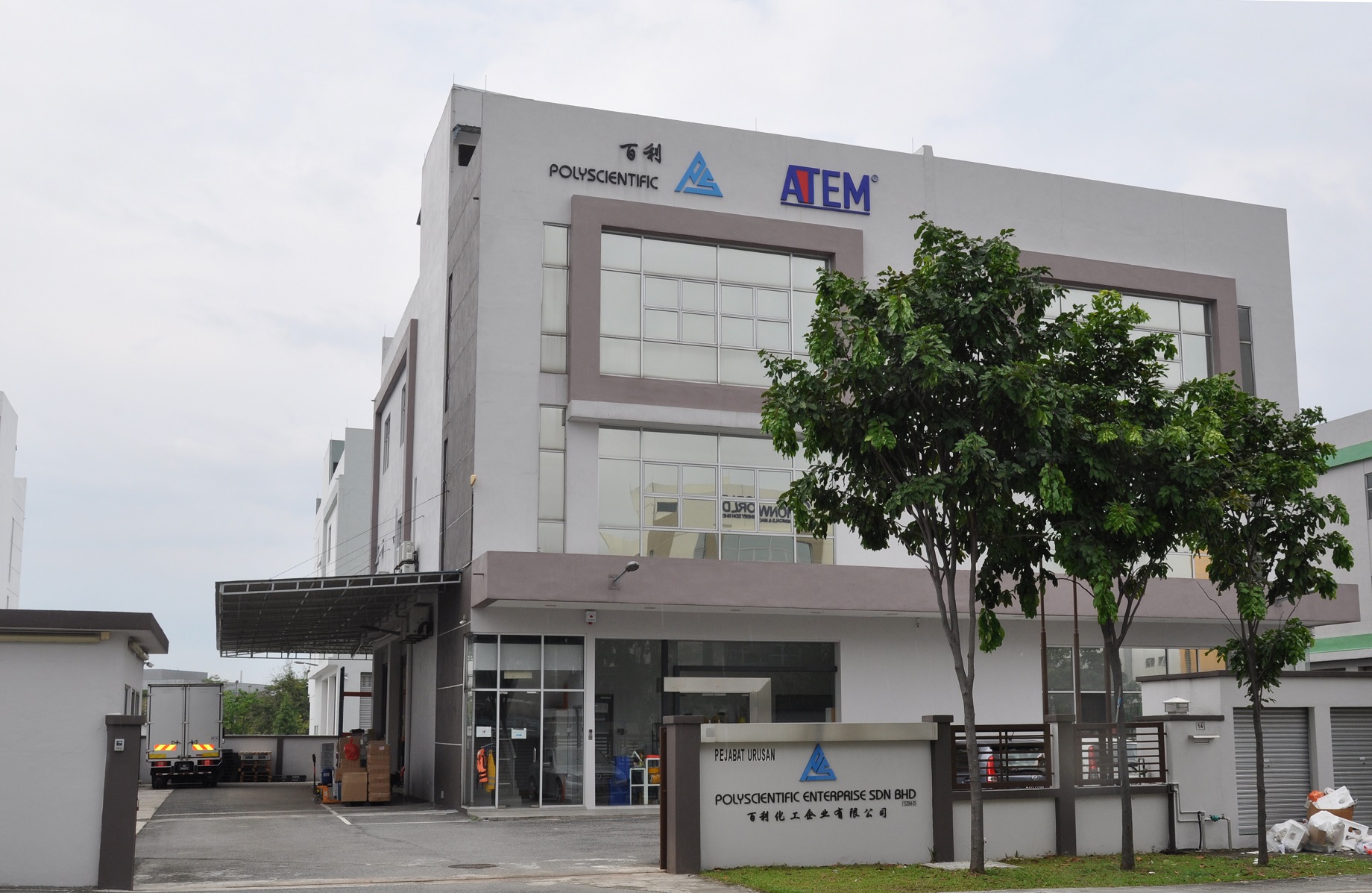 Polyscientific Achieved ISO 9001
The Quality Management System of Polyscientific Enterprise Sdn Bhd have been accessed by AJA Registrars and registered against the requirements of BS EN ISO 9001:2008.
Scope of Registration: Manufacturing and Trading of Safety Equipment, Trading of Chemicals and Trading of Scientific Instruments
Certificate Number: AJA08/12721